Summer in Saalbach Hinterglemm
Cycling – Hiking – Outdoors – Family
Holiday in Salzburger Land! Explore the breath-taking mountains in the Pinzgau region and experience memorable attractions that all the family will enjoy. Our guesthouse provides you with a really special, pleasure-packed buffet breakfast and is an ideal starting point for adventurers of all ages. Cyclists, mountain bikers, hikers and nature lovers can enjoy plenty of fun in the summer in Hinterglemm and surprising opportunities. Not forgetting the Valley of Games in Glemmtal, which provides excitement and adventure for children.
The Jokercard, with its numerous included services, is a major plus for your holiday. You get it straight away when you arrive, and it is valid for the duration of your stay. Book your summer holiday or short stay here in Gästehaus Toni!
Joker Card Inclusive services
Unlimited, free use of up to 6 mountain railroads in Saalbach Hinterglemm
2 x daily free use ( f. pers.) of the mountain railroads in Leogang ( 1 x each with Asitz- AND Steinbergbahn or 2 x with Asitz- OR Steinbergbahn)
2 x daily free bike transport per pers. at mountain railroads in Saalbach Hinterglemm or Leogang
Biking without limit: Best price 20% discount on bike tickets for unlimited use incl. bike transport of up to 9 mountain railroads in Saalbach Hinterglemm, Epic Bikepark Leogang & Fieberbrunn. ( Prerequisite valid JOKER CARD & only buy on site at the ticket offices of the mountain railroads in Saalbach Hinterglemm)
Admission to the local museum and ski museum
In addition, many other attractive discounts with the bonus partners
For kids: Mountain Kodok, Montelino's Adventure Trail, Devil's Water, Motoric Trail, Fairytale Forest, Kids Wander Challenge, Summit Playgrounds, Wildlife Trail, Learn to Ride Park Saalbach
Admission to the Käpt'n Hook outdoor adventure pool Saalbach (unlimited admission)
Valley train in Hinterglemm (unlimited access)
Hiking buses in Saalbach Hinterglemm & the public transport system in the entire Pinzgau (unrestricted)
Up to 10 guided hikes per week by the tourism association
Use of the mini-golf & tennis facilities (tel. advance booking or court reservation) in Saalbach and Hinterglemm
Valid in summer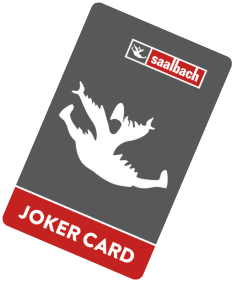 In Austria's leading cycling region
Gästehaus Toni is a member of Bike'n Soul Hotels in Saalbach Hinterglemm. We offer you fantastic cycling offers and a superb selection of over 400 km bike routes and trails in all difficulty levels. On numerous trails, including the legendary Hacklberg Trail, Bergstadl Trail and many more, you can ride as much as you want to. After all, the unique MTB route network ensures that the needs of road bike riders, mountain biker and E-Biker are very well catered for.
If you would like to book an exceptional holiday or short stay geared towards a cyclist's needs, our guesthouse with its extensive buffet breakfast, will leave you wanting for nothing – the perfect place to stay in Salzburgerland. We do of course provide advice about all Bike'n Soul tours and the Top 10 Trails too of course. Book now!
Experience for the whole family
Talschluss Experience in Hinterglemm - the Devil's Water Theme Park
At the Devil's Water Theme Park in the Talschlussweg in Hinterglemm, there is a magical water world to discover. At the stone dragon place and in the fairy kingdom there are no limits for the children's imagination. Kneipp pool, fish pond, forest playhouse, mill wheel, rock pool, cave trail and alpine herb trail provide additional variety when exploring the element of water. In addition to the multitude of playful activities, families also have the opportunity here to simply relax a bit and enjoy the tranquility in the beautiful nature of the Glemmtal.
Hiking area Saalbach Hinterglemm
Free use of the mountain railroads in Saalbach Hinterglemm for all hikers with the Joker Card free of charge
Saalbach-Hinterglemm has a well-developed hiking trail network with over 400 kilometers of marked hiking trails. There are routes for all levels of difficulty, from easy walks through flowering alpine meadows to challenging summit tours.Saalbach-Hinterglemm has up to 6 modern mountain railroads in summer, which take hikers comfortably to higher starting points. This is especially convenient for more challenging summit tours. Very well developed hiking trail network with over 400 kilometers of marked hiking trails!
Here you can download the summer folder as a pdf file →